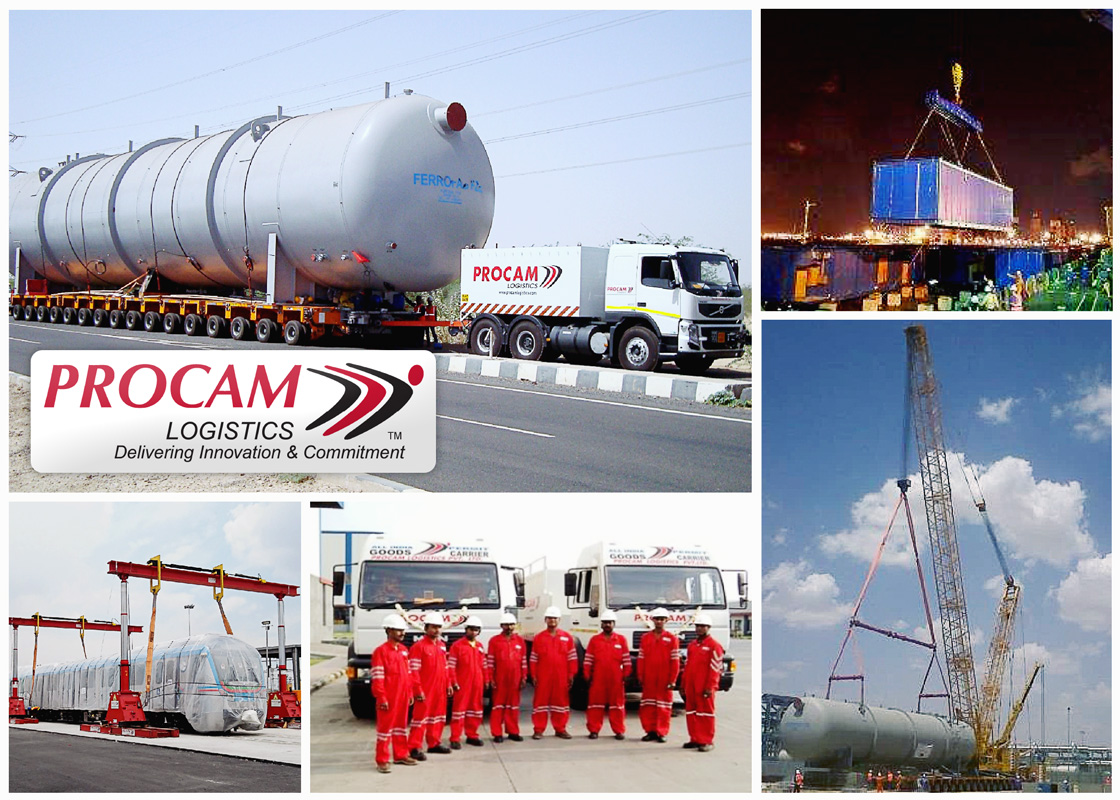 Procam Group is a thought leader in integrated project cargo management in India. In a complex business environment of managing end to end project logistic, Procam adds value to customer's business through deep domain knowledge and wide expertise in logistics planning.
Procam Group is an asset-based project transport company with 120 hydraulic axles, 20 Heavy Pullers, 6 x 54-meter special modular Goldhofer blade trailers , 2 x 400-tonne hydraulic gantry lift system and many other electrical and mechanical tools. Procam also has access to 500 acres of land with its joint venture partner for warehouse development at all major automotive hubs in India.
Procam Group encourages a collaborative culture which values the contribution of diverse teams both within the company and in society.
Procam Group is headquartered in Gurgaon, India and has full service offices in Chennai, Hyderabad, Baroda, Mumbai, Kolkatta.
Procam Logistics Pvt. Ltd. is a member of CLC Projects representing India (New Delhi)
View profile: Procam Logistics Pvt. Ltd.
View website: http://www.procamgroup.in/