Becoming a Service Provider to our group means you have unparalleled access to members of both CLC Projects and Cross Ocean. For a total of over 200 Project Freight Forwarders Worldwide.
Current Service Providers:
CLC Projects accepts Preferred Service Providers with regional exclusivity in the following sectors
Barge and Towing Contractors
Heavylift Airfreight Carrier
Marine Surveyors
Marine Security Companies
NVOCCs
Ports
(for Breakbulk & Project Cargo)
Project Engineering
Railway Logistics
Rigging Contractors
Trucking Contractors
Ship Owners
Shipping Agents
Supply Chain Management
Warehousing
Yacht Transportation Provider
Project forwarders together control quite a lot of shipping business as they provide door to door service for their customers. Our members are in need of contractors in a wide variety of shipping and transport specialties. We offer your company the opportunity to enroll as a preferred service provider to our members.
Membership Fee = USD 3,250 per year
Advantages of Enrolling:
Access to the CLC Projects and Cross Ocean's Global Membership base
Access to CLC Projects and Cross Ocean Conferences
Business Intelligence / Sales Leads for movements to/from your area
Full directory of members of CLC Projects, Cross Ocean and Service Providers
Distribution and Marketing of your Sailing Schedule and/or promotional material
Examples of recent success:
CLC Projects member Shin-Jo Logitech Co., Ltd. transported a crane barge and tugboat from Mokpo, Korea to Brunei by wet towing. Import customs clearance formalities were performed by CLC Projects Service Provider Jasra Logistics.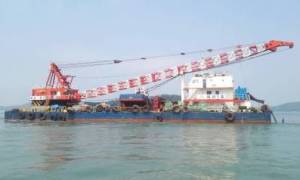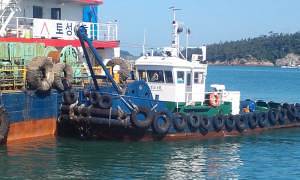 Contact us for more information:
heidi.kennedy@clcprojects.com
cody.abram@clcprojects.com