Project Freight Forwarding Conferences
CLC Projects 14th Global Conference will be held in Mumbai, India on the 30th of November through the 2nd of December 2018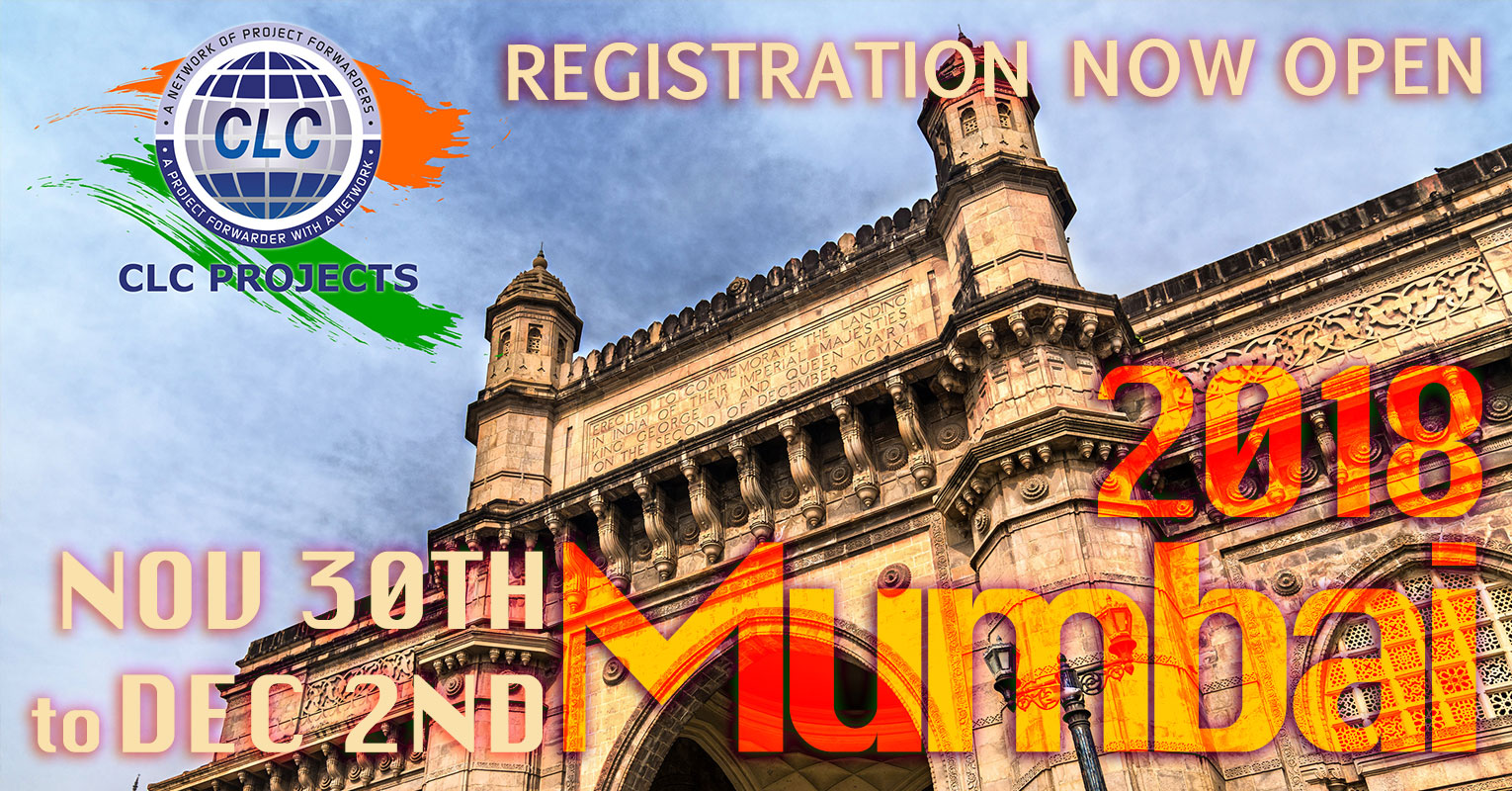 Conference Details:
Our next conference will be held in Mumbai, India from the 30th of November to the 2nd of December 2018. The cost of the conference is USD 850 per person (plus a USD 25 processing fee) which includes the conference, speakers, one to one meetings, coffee breaks, lunches, a dinner and a city tour.
Please see important information regarding Indian Visa and e-Visa eligibility here and here. After reading these documents if you are eligible for an e-Visa you can apply here.
Cancellation Policy: Conference Payment is non-refundable and due in full once you have registered. However, you may change the name of the registered attendee at any time.
Conference Agenda:
The conference will feature speakers from CMA CGM, Rickmers Line, Blockchain in Transport Alliance (BiTA) and a special session on Ayurvedic Medicine & Yoga.
A selection of members will also present case studies of projects they have handled together with other members.
The "Everyone Meets Everyone" one-to-one meetings will be arranged for all participants and last through the second day of the event.
One the third day we embark in the morning for a city tour of Mumbai before returning to the hotel in the afternoon. View the full agenda.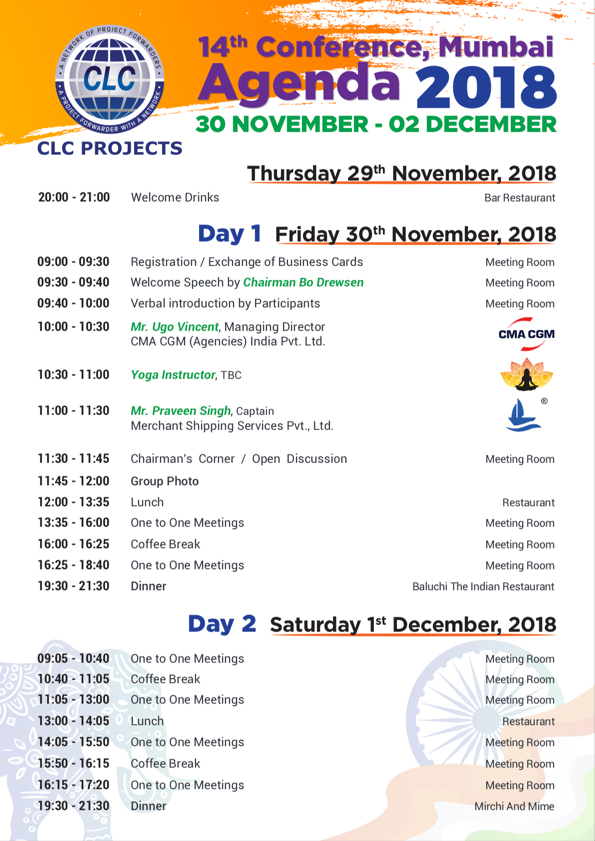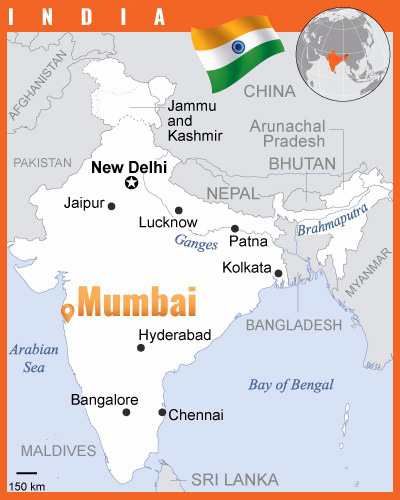 Venue details:
The LaLiT Mumbai
Address:
Sahar Airport Road
Andheri East Mumbai
400059
Telephone: +91 22 66992222
Website: https://www.thelalit.com/
The room rate for participants is: USD 116/night which includes free Wifi and breakfast. Make sure to use the booking link to receive the participants discount.

For questions about the conference please contact the event coordinator at cody.abram@clcprojects.com
Most Recent Project Freight Forwarding Conferences