Let our Project Forwarding Network grow your global capabilities and increase your SALES!
CLC Projects 15th Global Conference will be held in Prague on the 25th and 26th of May, 2019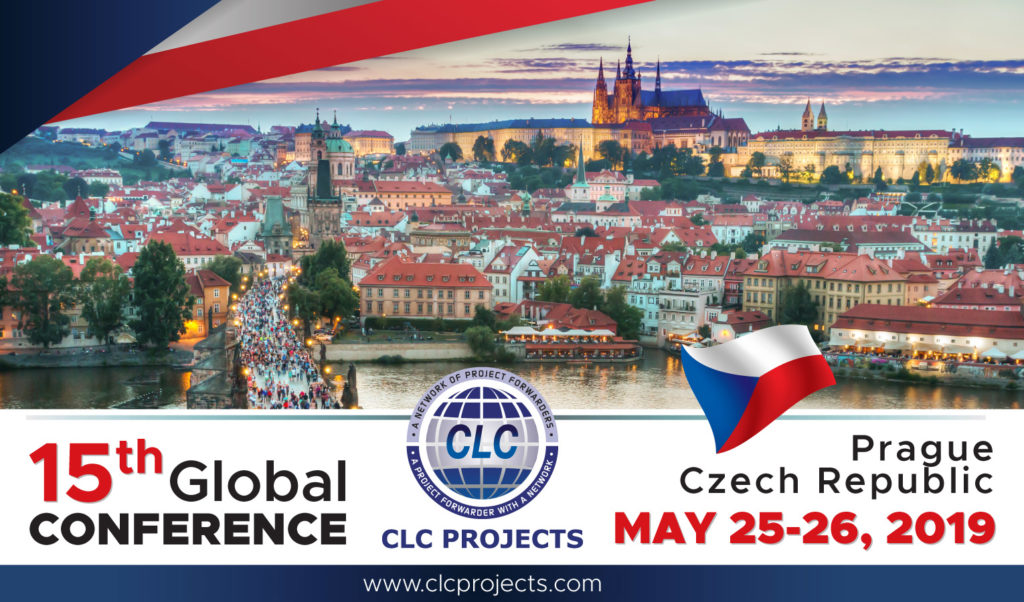 After registering please email heidi.kennedy@clcprojects.com with your portrait/passport type photo for use in the conference participants directory.
For questions about the conference please contact the event coordinator: heidi.kennedy@clcprojects.com
Cancellation Policy: Conference Payment is non-refundable and due in full once you have registered. However, you may change the name of the registered attendee at any time.
CLC Projects 14th Global Conference was held in Mumbai, India on the 30th of November through the 2nd of December 2018
Most Recent Project Freight Forwarding Conferences
CLC Projects is a Project Forwarding Network with 130+ members in 100+ countries plus 13 Service Providers
CLC Projects is a group of Project Freight Forwarders and Shipping Industry Service Providers with pro-active attitudes. We are a fairly new network with fresh energy to meet the expectations of our membership base. We aim to feed our members with a steady stream of sales leads. Please Contact CLC Projects for more information at our Contact Us page.
If you would like to apply for membership please express interest via our Membership Inquiry page.