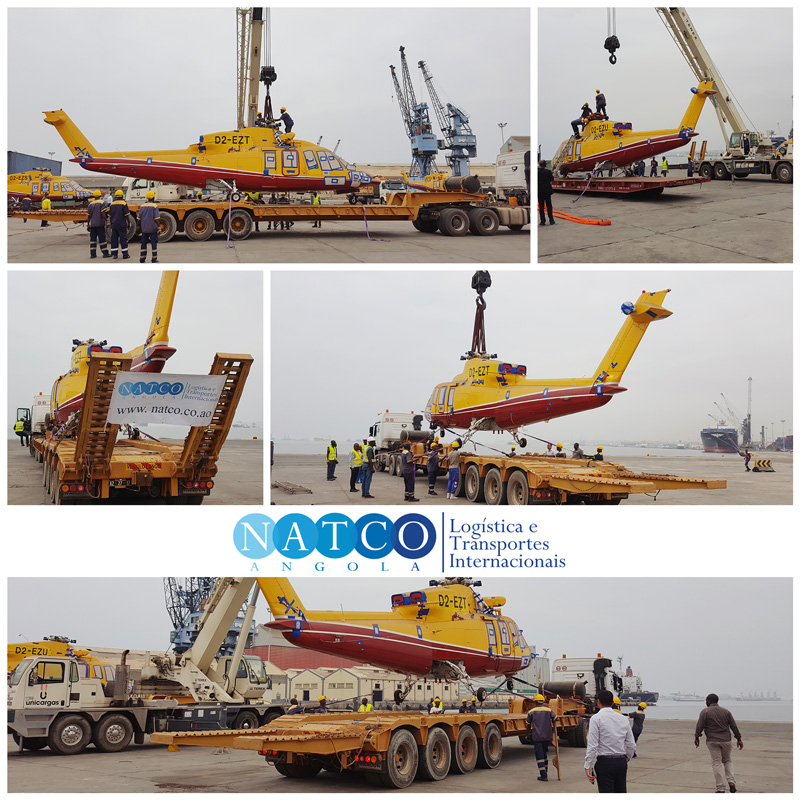 Natco Angola is the logistics provider for the petroleum aviation business of the Angola's state owned oil company.
Natco / ILS handles all international inbound transport of spares for the helicopters as well as spares returning to factories in Europe and the US.
Occasionally complete helicopters are shipped to Angola or returned to the factory for overhaul by ocean freight or even air charter.
Natco Luanda handles the import customs clearance of spares and complete helicopters as shown in the photos. These choppers arrived Luanda port by sea freight from Marseille and were delivered to the heliport in Luanda.
Natco (Angola) Lda. is a member of CLC Projects representing Angola
View profile: Natco (Angola) Lda.
View website: http://www.natco.co.ao