BBC Chartering
BBC Chartering is the global market leader for transports of general, breakbulk, heavy lift, and project cargo. BBC Chartering operates the industry's largest project chartering network, the market-leading fleet of project carriers, and delivers integrated transport solutions for single cargo transactions, sophisticated transport projects or strategic volume contracts.
Currently, about 380 professionals in 34 BBC Chartering offices worldwide arrange the seamless delivery of project shipping services on more than 180 MPP / HL vessels. BBC's vessels offer lifting capacities of up to 900mt and above. Through "apac service", BBC Chartering operates the industry's first high performance inducement service, providing a transport solution for "any port, any cargo".
Founded in 1997 and headquartered in Leer, Germany, BBC Chartering is amongst the most trusted names in project shipping today.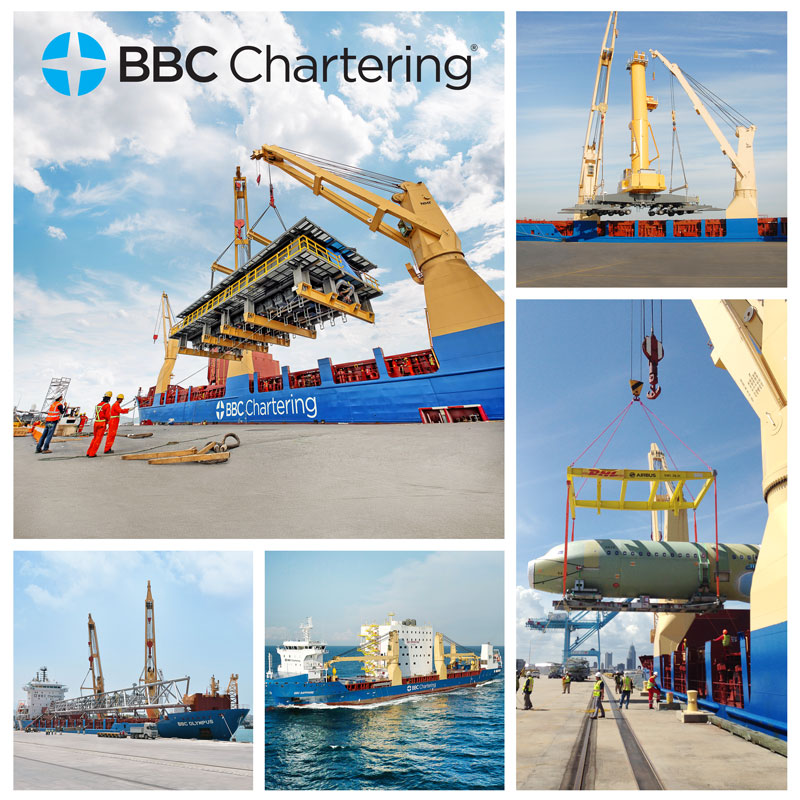 Contact Details:
BBC Chartering Singapore Pte Ltd |8 Shenton Way #22-01 | 068811 Singapore |Singapore
Phone: +65 6576 4130 | singapore@bbc-chartering.com
BBC Chartering GmbH | Hafenstr. 10b | 26789 Leer | Germany
Phone: +49 491 9252090 | leer@bbc-chartering.com | www.bbc-chartering.com
Sailing Schedule:
https://www.bbc-chartering.com/toolbar/liner-schedules.html
Project Video (Houston Baytown Expansion):
https://vimeo.com/154307883
BBC Chartering Baytown from BBC Chartering on Vimeo.

 Visit BBC Chartering on LinkedIn