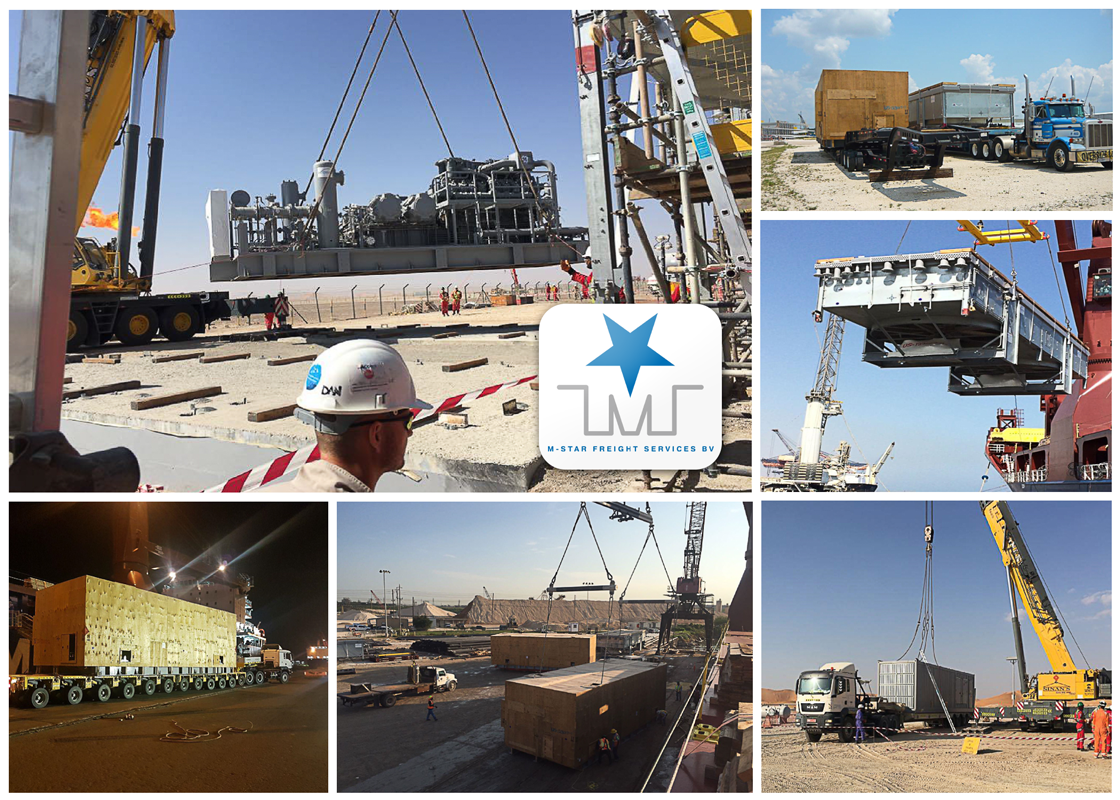 After facing the hurricane Harvey disaster at the exact time of M-Star's operations in the Houston port area while loading the heavy compressors parts, M-Star successfully completed the door delivery of equipment for the extension to the Safah oilfield in Oman.
The site address was located in the dry desert area approximately 478km from the port of Sohar.
A total volume of approximately 8.500cbm of compressors, coolers, e-house, generators, and parts were transported from the USA, the Netherlands, Belgium, Spain, and the UK.
The major parts weighing 80 tons and the oversized units measuring up to 16.30 x 4.30 x 4.80 meters.
M-Star's scope of services:
Transportation from suppliers by standard and multi-axle trucks
Port handlings and shipment on heavy lift type vessels
Receiving, consolidation and shipping various parts in containers.
Full documentation job incl. CVO / EUR-1 / road permits and escorts.
M-Star Freight Services is member of CLC Projects representing the Netherlands
View Profile: M-Star Freight Services
Visit Website: http://www.mstarfreight.com/